It rained cats and dogs in the early hours of today and it spilled over till late in the morning. It was an incessant rainfall because it rained continually for almost 6 hours with some stops but it picked up its intensity at some points. It was a rain that also hindered human traffic.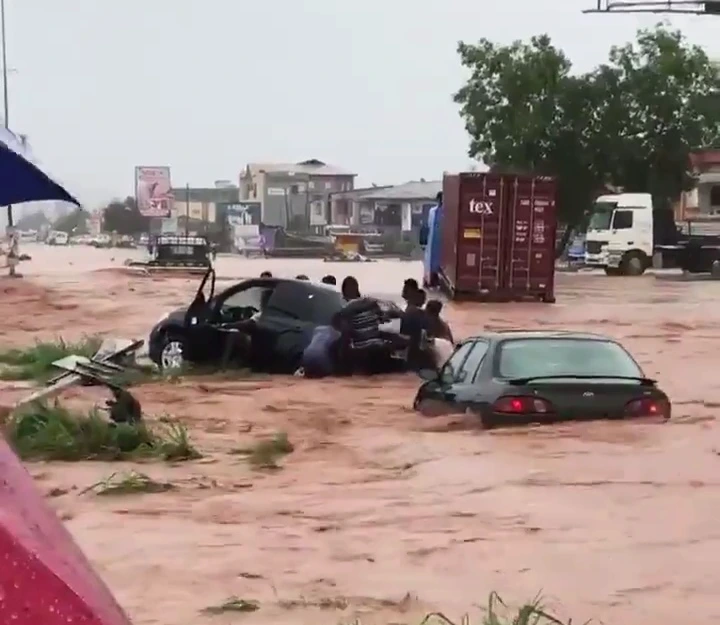 It was falling continuously that the road was no longer motorable. It was overflowing with water and even the floor could not be seen. It was only water settling above the roads. The gutters were filled beyond measures. they were overfilled to the extent that the difference between the road and the gutters could not be seen anymore, literally.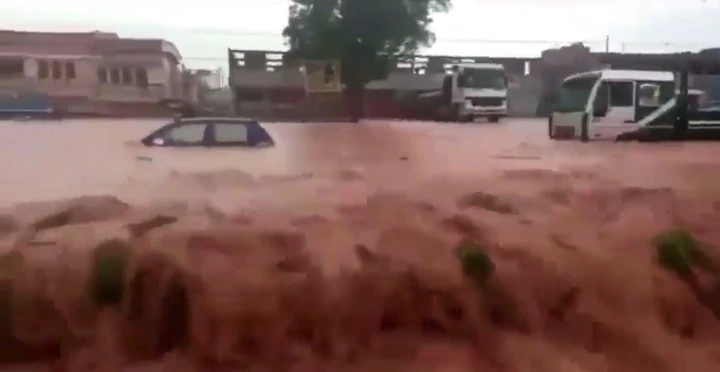 Ghanaians took to Twitter to share their bizarre experiences of the rain because mainly Accra was affected by the rain. People travelling from Kasoa could not move because of the rain. Some Ghanaians even cautioned those that chose to brave the rain and travel from Kasoa to Accra and vice versa.