Have you ever witnessed an incident where one deliberately covers himself with 1.1 million bees? Well, this may appear incredible and should one report such as incident as this to you, the possibility of you rejecting such incident as spurious is really high as the pain associated with just one bee sting is just unbearable. However, a man by name Gao Bingguo has really shocked the world by covering himself with 1.1 million bees to set a new Guinness world record.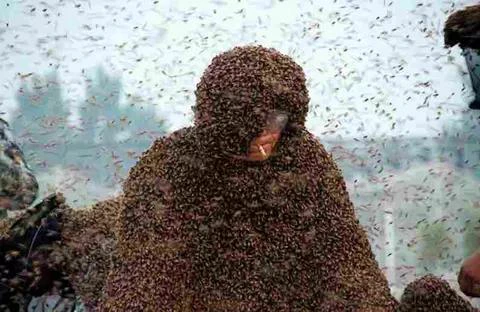 Gao Bingguo, a bee keeper, covered himself with 1.1 million bees, weighing 109 Kg and endured been stung more than 2,000 times to set a new Guiness world record. The 55 year old bee keeper commenced his Guiness world record by having queen bees placed on his body with the aim of having other bees from 20 more bee keepers brought to him. To further increase the number of bees, boxes of were later dropped at his feet. The mouth and nose of this amazing bee keeper was left uncovered whiles the rest of his body was totally covered with bees. This was done for the evidence that there was a human bee under the mass of the bees. The 109 Kg recorded for the 1.1 million bees exceeded the previous record of 85.5 kg.The body temperature of Gao Bingguo exceeded the normal body temperature (37 degree Celsius). His body temperature had risen to 60 degree Celsius.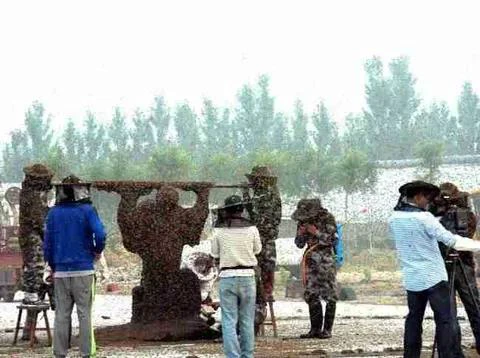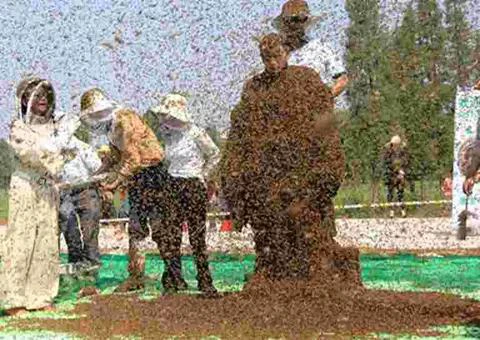 After this incredible activity by this bee keeper, He had reclaimed the world record for "most bees on a human body" in Liangzhuang, Taian city in China's Shandong Province. Is this not astonishing? Share this incredible event with your friends and loved ones.