The Truth not Told about National Service
National Service Scheme is a programme which started in 1973 but now operates under Act 426 of 1980 which proposes a compulsory one year service to the nation by every Ghanaian citizen who is 18 years and above at the time of deployment.
There is a complete paradigm shift of what national service really is. The service has mertaphosed into "National Servitude". Worst of all is those posted to schools.
Personnels who are posted to various schools especially to second cycle institutions are mostly used by these schools as if they are slaves. They give them a lot of classes to handle. Some of these schools even have empty rooms on campus laying down which can accommodate personnel but they blatantly refuse to help in that regard hence leaving them at the mercy of greedy and heartless landlords.
Most of these teachers and the administration do not have any modicum of regard for the personnel hence making the service not enjoyable and appealling to most personnel.
All graduates from Ghanaian tertiary institutions must complete a one-year national service. Every year several ten of thousands of graduates are posted to various sectors as service personnel. Directorate In 2009 – 2010 service year, about 67,000 graduates were posted. In the 2010 – 2011 service year, 50,069 personnel were posted.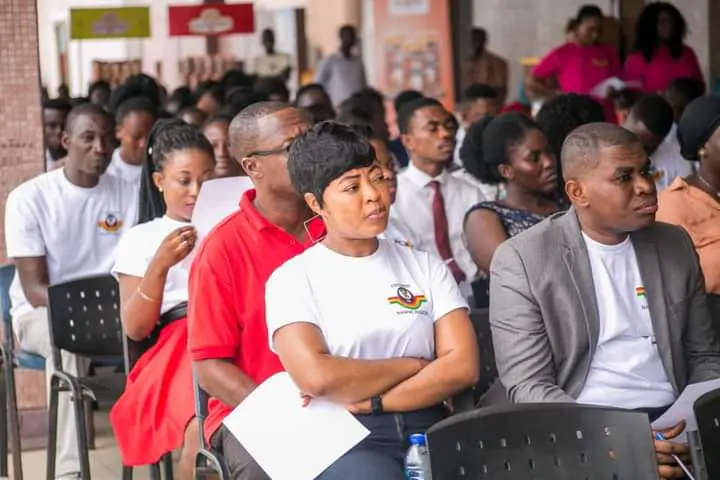 The service is done irrespective of type of sponsorship the individual may have received or the country in which the tertiary course was pursued in. The personnel upon posting to an establishment is subject to the rules and regulations that govern it. In case where the establishment's rules conflict with that of the NSS, the latter's is used. Again, graduates who are sponsored by certain institutions to offer tertiary programmes return to those institutions. All benefits that the service personnel is entitled to shall be frozen till the personnel complete their service.