As Christians, Our lives can get overwhelming, daunting, and hard. We can easily get discouraged, frustrated, and burned out by circumstances or relationships that are beyond our control. In those seasons where we are feeling hopeless and helpless, the best thing we can do is turn away from the challenges and turn toward Christ. When we remember that God is in control and our lives are not our own, we remember we have a Savior who gives us strength when we are weak and who comforts us in all our times of need.
We thank God for giving us life today to find favor in His sight and acknowledge we cannot do it on your own and need His help. Whatever your need is, tell God. Acknowledge that your soul is in need of God's strength and your spirit is poor, humbled, and contrite before Him and He who hears you when you call unto Him for help will come to your aid turn things around.
Psalms 86:9

All the nations you have made will come and worship before you, Lord; they will bring glory to your name.
Psalms 5:2-3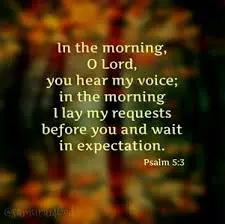 Hear my cry for help, my King and my God, for to you I pray.
In the morning, LORD, you hear my voice; in the morning I lay my requests before you and wait expectantly.
Psalms 73:24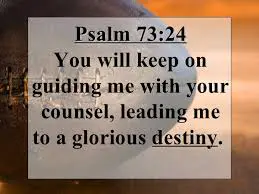 You will keep on guiding me all my life with your wisdom and counsel, and afterwards receive me into the glories of heaven!
DECLARATIONS
1. Dear Lord, this morning, I pray that You give me strength today, to be strong for You in this world full of temptations.
2. LORD make me highly successful in my entire endeavor today in Jesus Name.
3.I declare that every evil mouth assigned to curse me and my family to be closed in Jesus Name.
4.Let that which hinders me from greatness begin to give way now, in the mighty name of Jesus.
5.I release the angels of the Lord to roll away every stone of hindrance to the manifestation of my breakthroughs,in the name of Jesus.
6. O LORD, Let you favor reign in my life today and forever in the name of Jesus.