This is a WhatsApp chat of a student by the name Felix who proposed to his teacher as it hits online.
In the chat Felix messaged his madam who is Rita and she told him to sleep because it was late in the night but he told the madam there was something bothering him and he wanted to tell her for long but couldn't say it.
Madam Rita gave him the chance and what he told the madam was that he loves her, but the madam made it clear that she was already in a relationship.
You know how boys are, they will do screenshots and send to their friends only to show them they were bold to propose to their teachers.
have a look at the chats.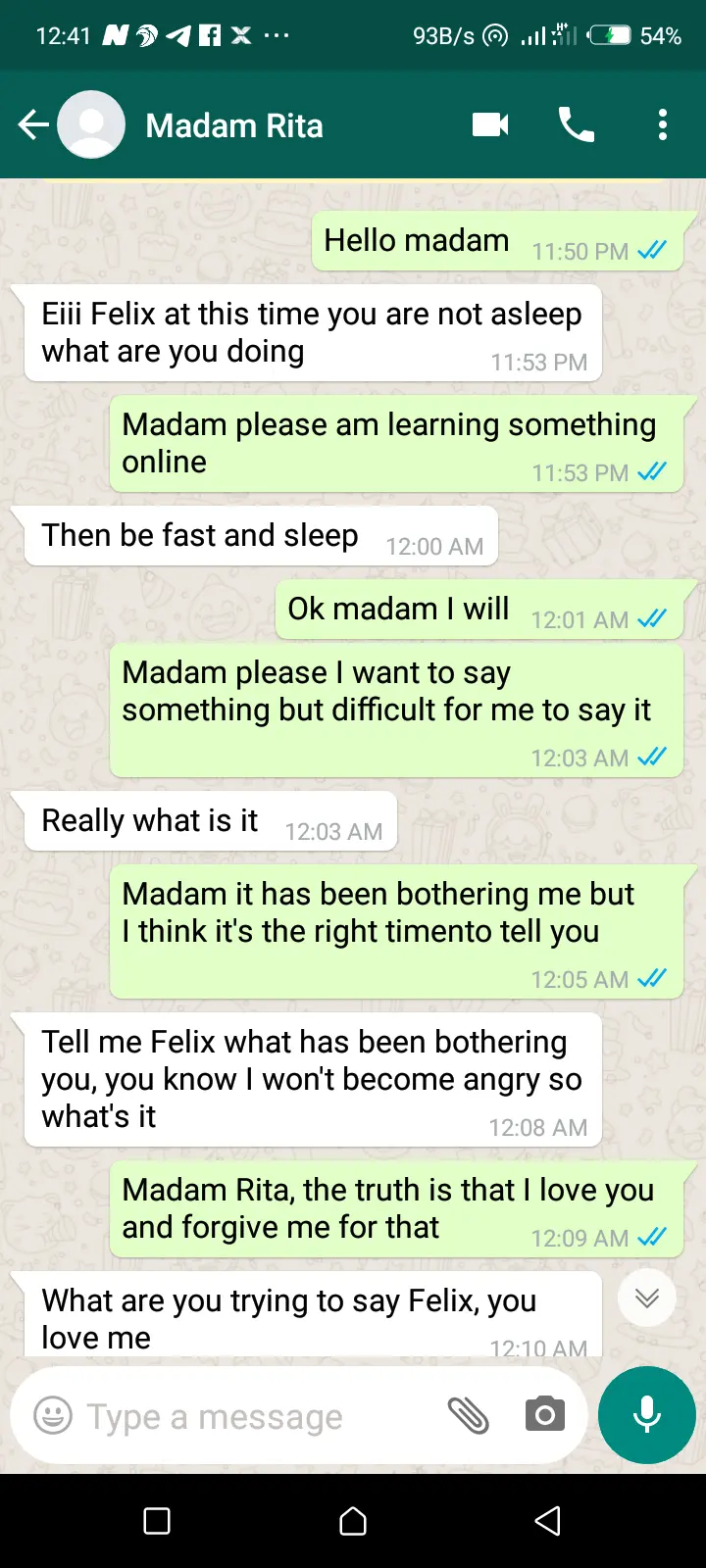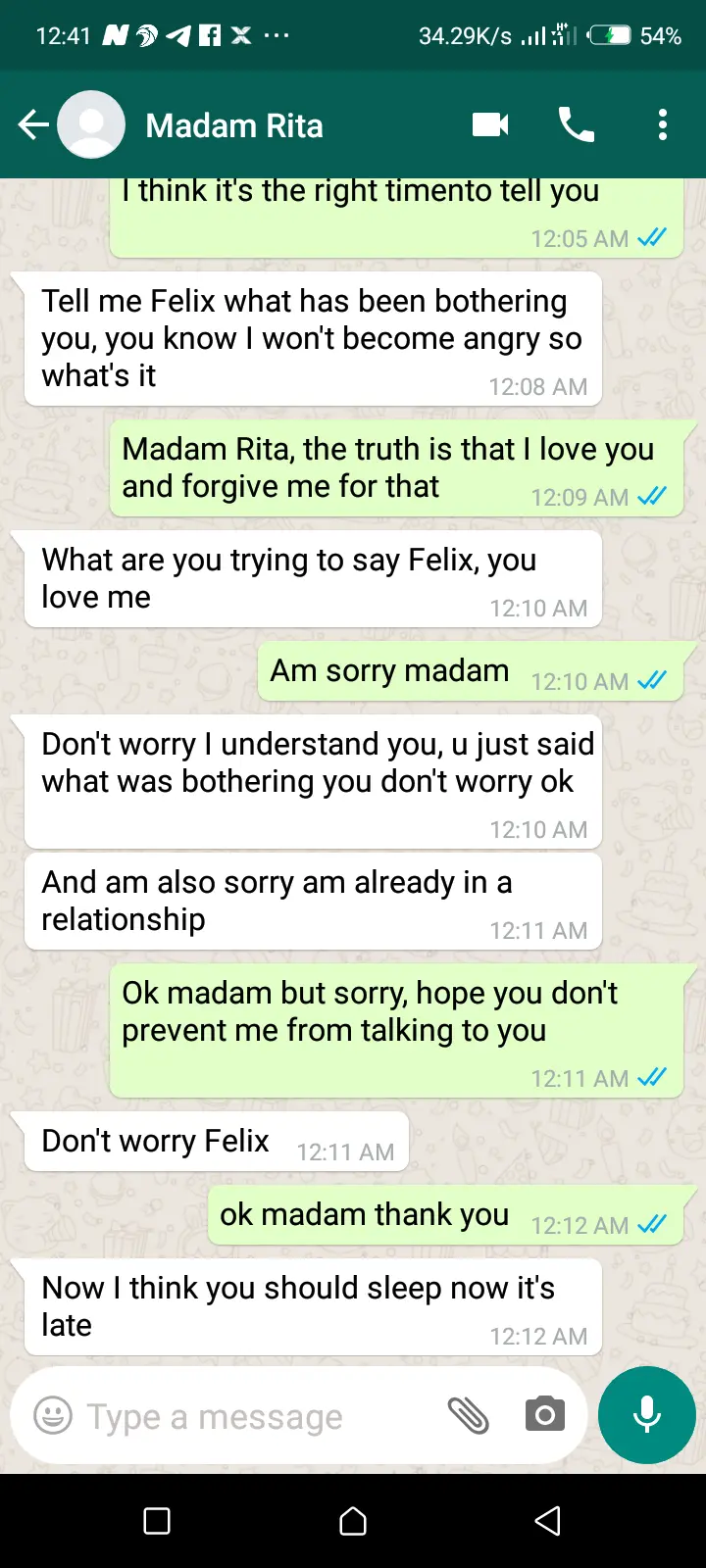 After this trending online some people are saying it's normal whiles others are saying why should a student propose to his teacher.