Photos Of A Teacher Checking The Temperature Of SHS Students Causes Stir Online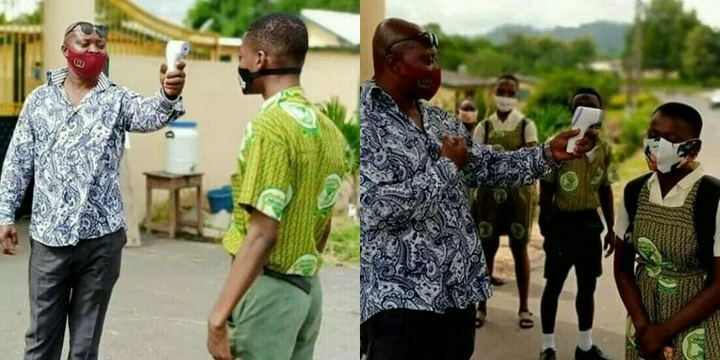 Students of Abuakwa State College (Abusco) had their temperature checked by one of their teachers at the entrance of the school before being allowed to either enter the school premises or exit. Check photos below;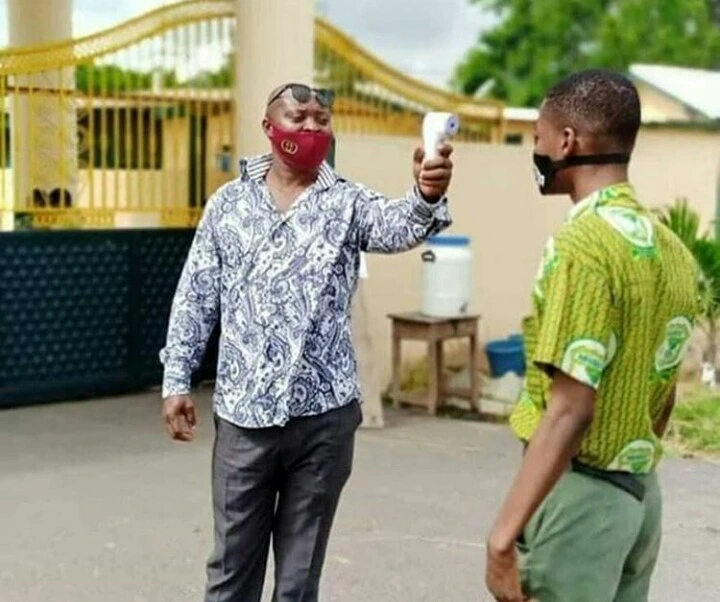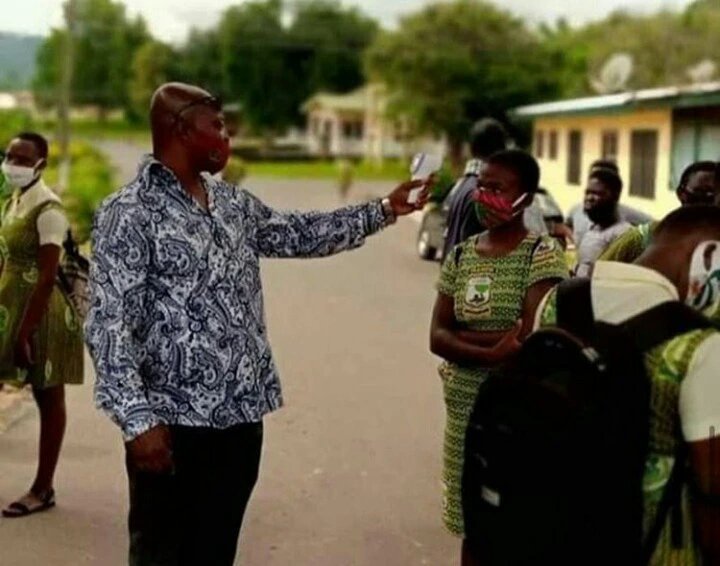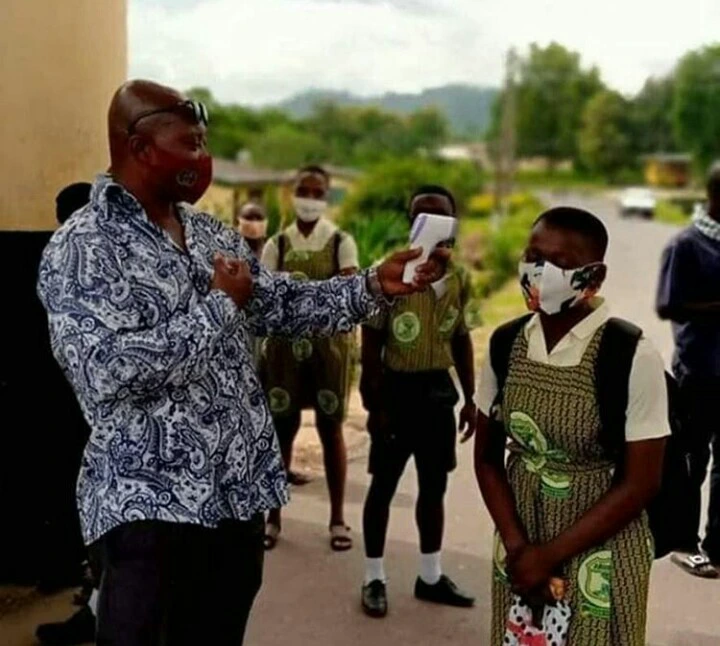 Abuakwa State College is a co-educational secondary institution in Kibi in Eastern Region of Ghana. The school was established in 1936 by three elders of the Methodist Church at Asafo-Akyem as a preparatory institution to prepare Ghanaian students who wanted to sit the then Junior Cambridge Examination.
It was relocated to Kyebi in 1967 to enable more students especially those from Abuakwa to enroll in the school. It is the first public secondary school or senior high school in the Eastern Region of Ghana.
Abuakwa State College currently has a diverse student body. Numbering 2,500 in 6 boarding houses, the students come from various social and economic background. Majority of the students are from Ghana. However, there are a few exchange students and others from various parts of the world. All enrolling freshmen have a grade one or better in the Basic Education Certificate Examination. Though students are introduced to a rigorous academic program they are also encouraged to pursue personal development through the numerous extracurricular activities.