Nowadays it very difficult to differentiate between 'true christians' and the world,because it seems most christians have forgotten their christian values and are even do worst things than those in the world.
Every Christian first priority to me,I think is for their souls to be saved in Christ's second coming,but this motive have changed as almost every Christian engage in all sort of means to acquire worldly materials,rather than working towards our salvation.Supposing Jesus Christ appears in His Glory this evening,where will be your stand?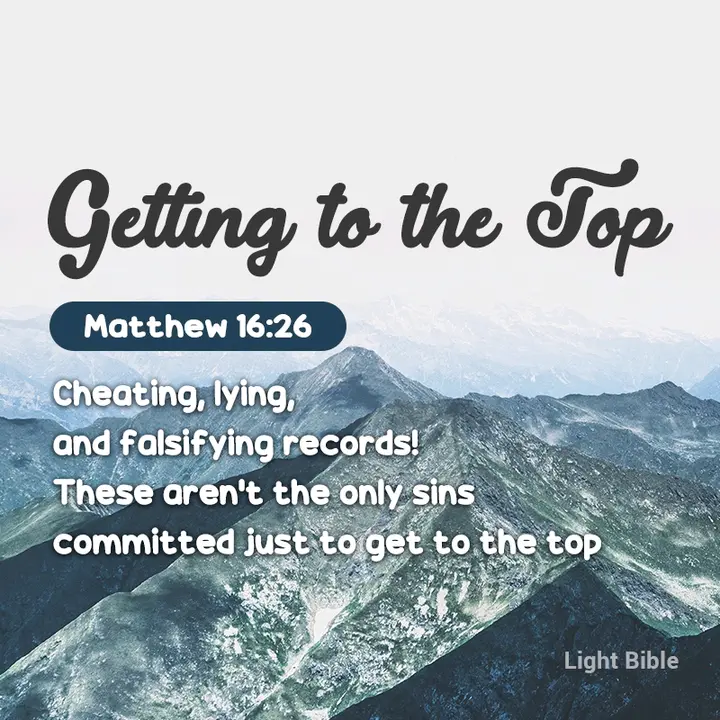 Matthew 16:26 (KJV) For what is a man profited,if he shall gain the whole world,and lose his own soul? or what shall a man give in exchange for his soul?
What is so important that we ignore all that Jesus has taught us? Is getting the promotion worth climbing all over others, perhaps stealing their ideas and claiming them as our own? Cheating,lying,and falsifying records! These aren't the only sins committed just to get to the top.
So many people(some being Christians)have gotten a job on false credentials,but when found out they fall from the top to the bottom and have problems getting another job.Even at the workplace,some of us just make false allegations against our Christian brothers and sisters all in the name of gaining favour from the authorities.Some even go to the extent of engaging in all sort of means to eliminate their brothers and sisters in Christ just to take over their positions.
Fame is another thing that some of our dear brothers and sisters in Christ have been known to want to the detriment of others.There have been assassins who just wanted their name to go down in infamy and had no compassion for those they killed.
Whether it's fame,money,riches,fortune,or power,there will always be some people who will do anything to get it forgetting about their salvation at the end.The various means some of us acquire wealth nowadays is indeed very horrible,because we don't even care about the innocent people who will suffer for the consequences of our in-actions.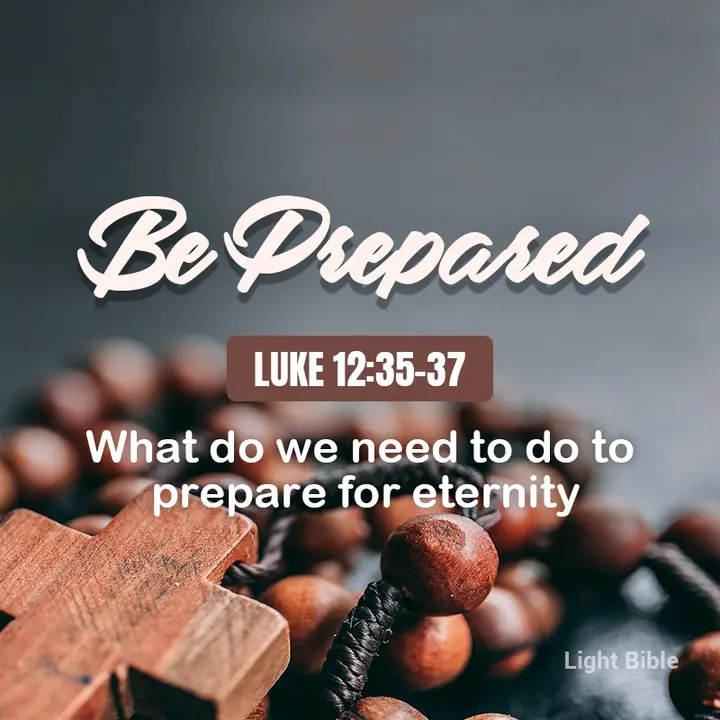 This evening,I would like to ask that,what will we be doing when the Master comes? Will we be faithful servants waiting for our Lord's return,or will we be waiting until we're older or sick,or dying?
There is a song that was popular several years ago called "Live Like We're Dying."Although the song was not specifically geared toward being prepared to die,it does invite us to live each moment of every day loving others,letting those we love know it and not wasting a single second.
Say this pray with a good faith;
Most Merciful and Loving God,may we always keep our eyes on what is most important and that is spending eternity with you.May we follow the path that leads to you and ignore the temptation of the world and we don't know the day or the hour,all we can do is be the best Christian we can be each day of our lives.We depend on you to help us and we thank you for being there beside us,In the name of God the Father,the Son and of the Holy Spirit we have prayed,amen.