The ruling New Patriotic Party (NPP) has outdoored its 2020 manifesto today in Cape Coast, ahead of the upcoming December 7 general elections.
The Vice President, Dr. Mahamudu Bawumia reading a summary of the manifesto at the launch, appealed to Ghanaians to vote for the NPP for three reasons: "to provide leadership of service, to deliver on promises and to transform Ghana".
Meanwhile below are snippets of the Manifesto:
– All tertiary students will get to acquire a student loan without a guarantor.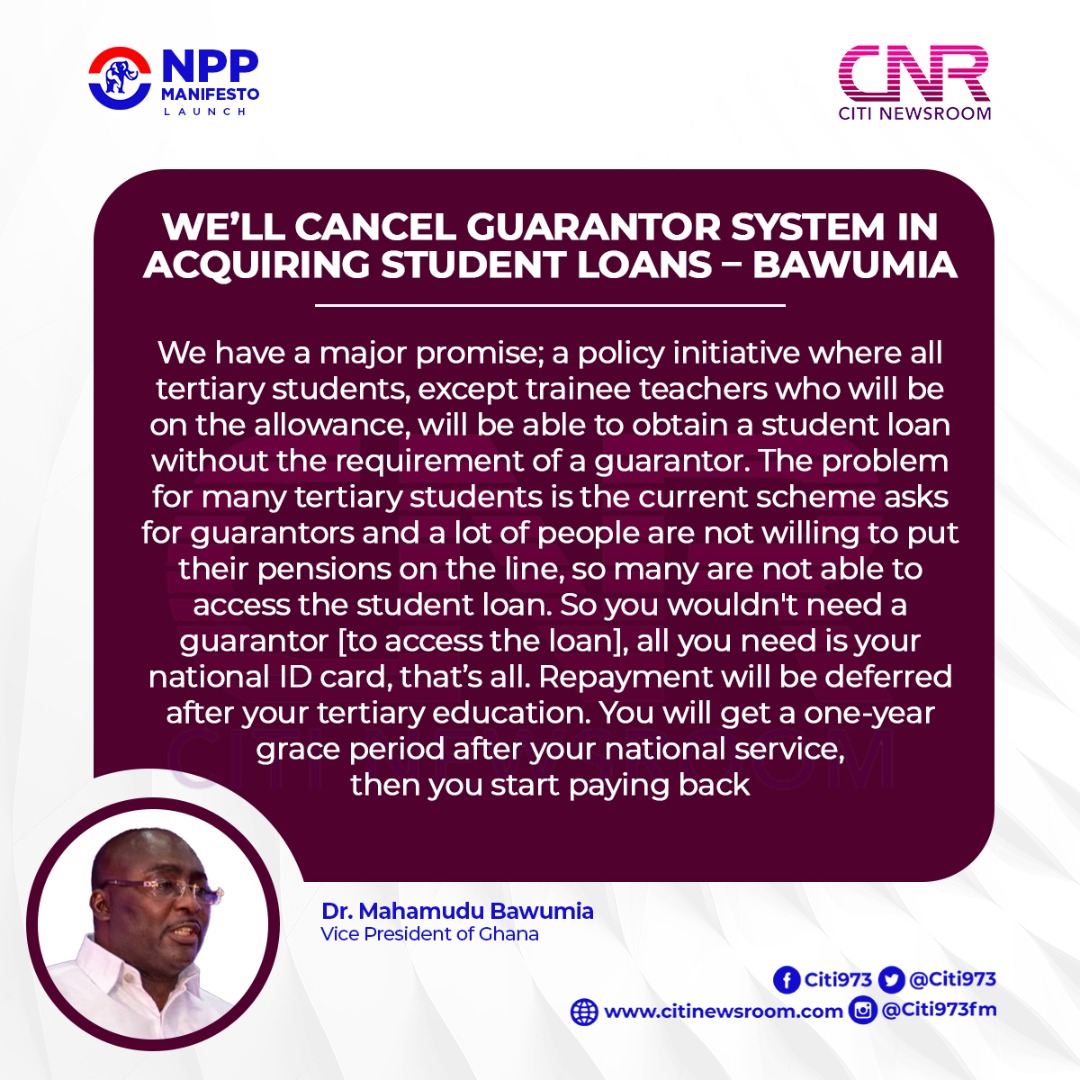 – Planting for food and jobs and the greenhouse projects will all be accelerated.
– Remote sensing technology to prevent 'people from stealing power'.
– Construct SHSs in all 16 regions in Ghana and provide free wifi in all Senior High Schools and tertiary institutions in Ghana.
– Eliminate import duties on sanitary pads.
– GHC100 million seed money for a National Rental Assistance Scheme.
– A new Harbour and Airport in Cape Coast.
– Ultra-modern recording studios in Accra, Tema and Kumasi for the creative art industry.
– Establish a Transport sector Recapitalization Project to assist drivers to exchange their old cars for new ones and pay the difference in cost over time.
– Construction of low income housing aside the Affordable housing scheme.
– Land digitization
– Reduce high cost of data.
– Linking the Birth registry to the National Identification Authority.
– National Equipment Leasing Policy.
– Establishment of Entrepreneurial Hubs.
Establish ultra-modern music recording studios