Following the president's directive for schools to be reopened for final year students and for social distancing and wearing of masks to be adhered to, the University of Cape Coast (UCC), has duly followed the President's order to the later and this has left students crying over confusion and despair.
In a photo released by the school, students about 5 or 6 students are seen spaced out in a room with their masks on and writing the exam. The photo was captioned "Observing social distancing as proposed by the President @nakufoaddo it has been a tough year. See you soon #StaySafe #wearNoseMask."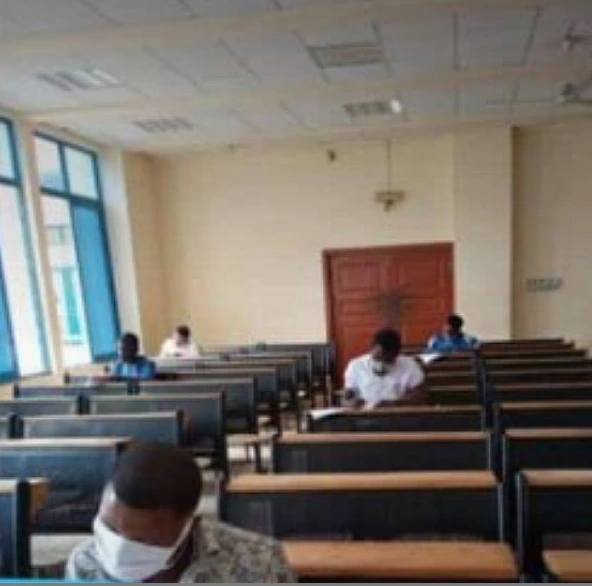 The University of Cape Coast was established in 1962 out of a dire need for highly qualified and skilled manpower in education. It was established to train graduate teachers for second cycle institutions such as teacher training colleges and technical institutions, a mission that the two existing public universities at the time were unequipped to fulfill. The University has since added to its functions the training of doctors, nurses, optometrists and health care professionals, as well as laboratory scientists, education planners, administrators, legal professionals and agriculturalists.