The government of Ghana has insured all GES workers with a life insurance package with SIC life insurance company.
Under the package any member of GES who dies or falls ill critically would be given a sum of GH 10,000 depending on medical report.
Also a sum of GH 6,000 cover will be given to personnel who gets accident.
The minister of education and managing director of SIC life Mrs Elizabeth Dogbe sign a memorandum of understanding for official institutions.
Leaders of the various educational institutions also sign on behalf of their members.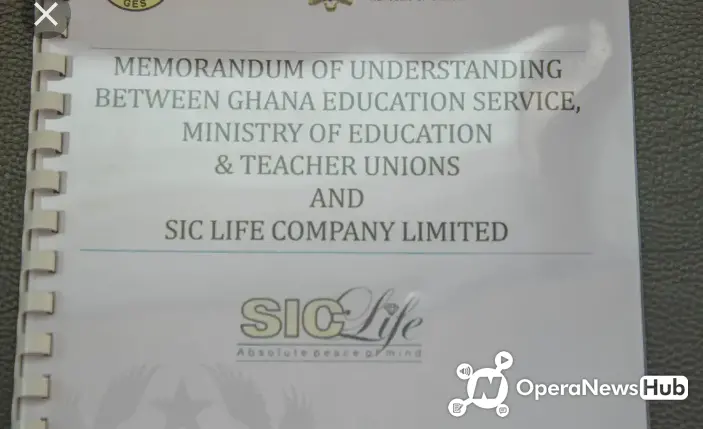 The minister of education Dr Matthew Opoku Prempeh explain that the initiative was part of government plans to incentivize and motivates teachers hard work.
Mrs Elizabeth Dogbe also said that having been part of the growth and development of teachers by sponsoring the annual best teachers award for the past eight years, the company found it necessary to collaborate with the ministry to ensure teachers.